Feature Blog
January 5, 2018
Scheduled Task Rules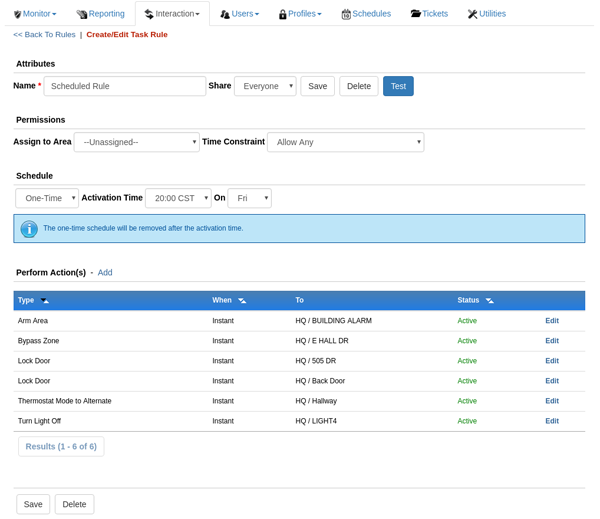 A Task Rule is a way to group multiple commands and activate all in a single action. Task rules may be activated manually, in response to an event, with a delayed time up to 4 hours, from a 3rd party service such as IFTTT, and now with a future scheduled date/time. The future activation date/time means that you no longer need to remember to manually activate the task rule a few days from now.
[Read More]
December 14, 2017
Dealer Site Improved with Responsive Design [Hide]




Want to become a dealer?
For more information complete the short form to the right. Stop installing software, we'll show you how. Ask about becoming an authorized Connect ONE dealer.
Dealers get a free lifetime testing account for your security business so you can experience the simplicity and better understand how Connect ONE can help your company!