Feature Blog
January 5, 2018
Scheduled Task Rules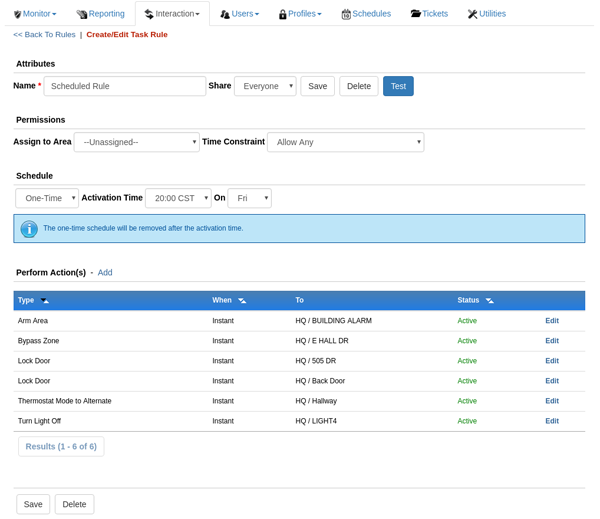 A Task Rule is a way to group multiple commands and activate all in a single action. Task rules may be activated manually, in response to an event, with a delayed time up to 4 hours, from a 3rd party service such as IFTTT, and now with a future scheduled date/time. The future activation date/time means that you no longer need to remember to manually activate the task rule a few days from now.
[Read More]
December 14, 2017
Dealer Site Improved with Responsive Design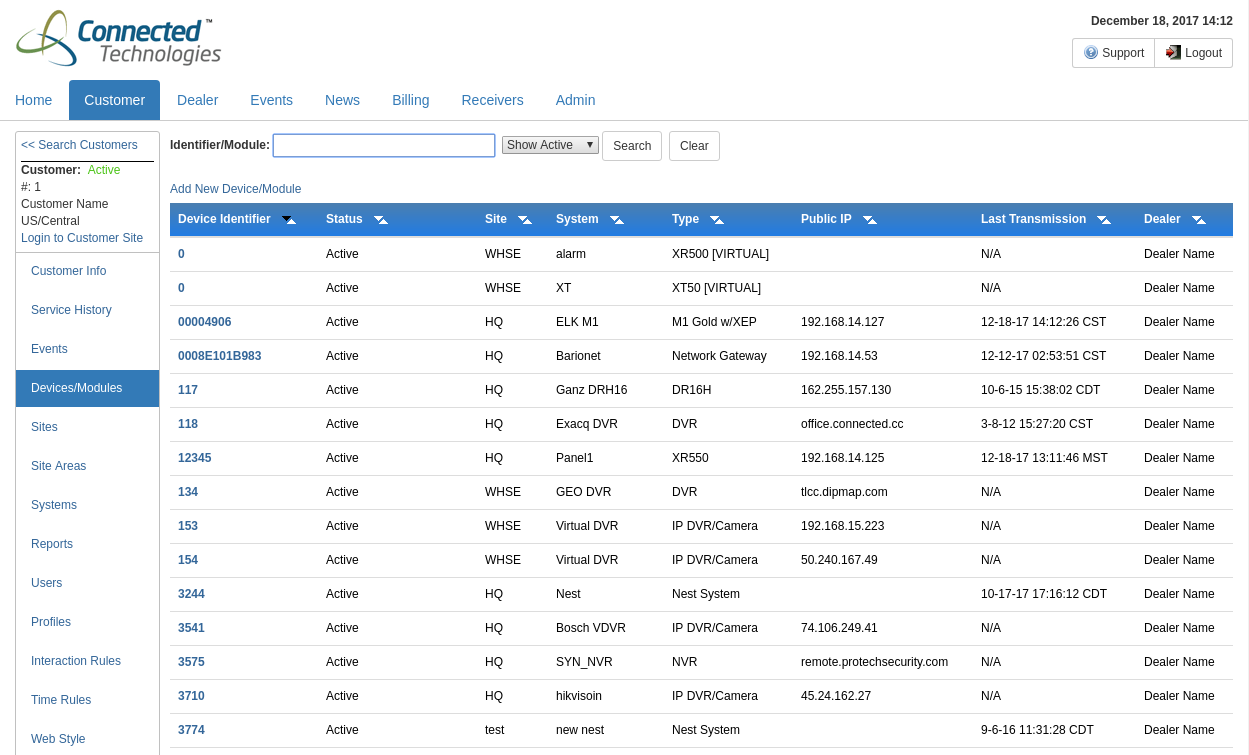 The Connect ONE Dealer Site has been improved with a responsive design for all devices - PCs, phones, and tabletsResponsive DesignPhase 1 of the Connect ONE Dealer Site redesign has been completed which improves the usability of the site for all devices including phones and tablets. Previously those devices were supported but required zooming on the page to use the site effectively. Now the time saving technician feature, SmartTest, has never been easier to use since its easily selected from the display on a mobile phone. We've also improved the look and feel to be consistent with the Connect ONE ...
[Read More]
November 13, 2017
Improved Support & New Options for Bosch B/G Series Control Panels [Hide]




Want to become a dealer?
For more information complete the short form to the right. Stop installing software, we'll show you how. Ask about becoming an authorized Connect ONE dealer.
Dealers get a free lifetime testing account for your security business so you can experience the simplicity and better understand how Connect ONE can help your company!