Feature Blog
November 13, 2017
Improved Support & New Options for Bosch B/G Series Control Panels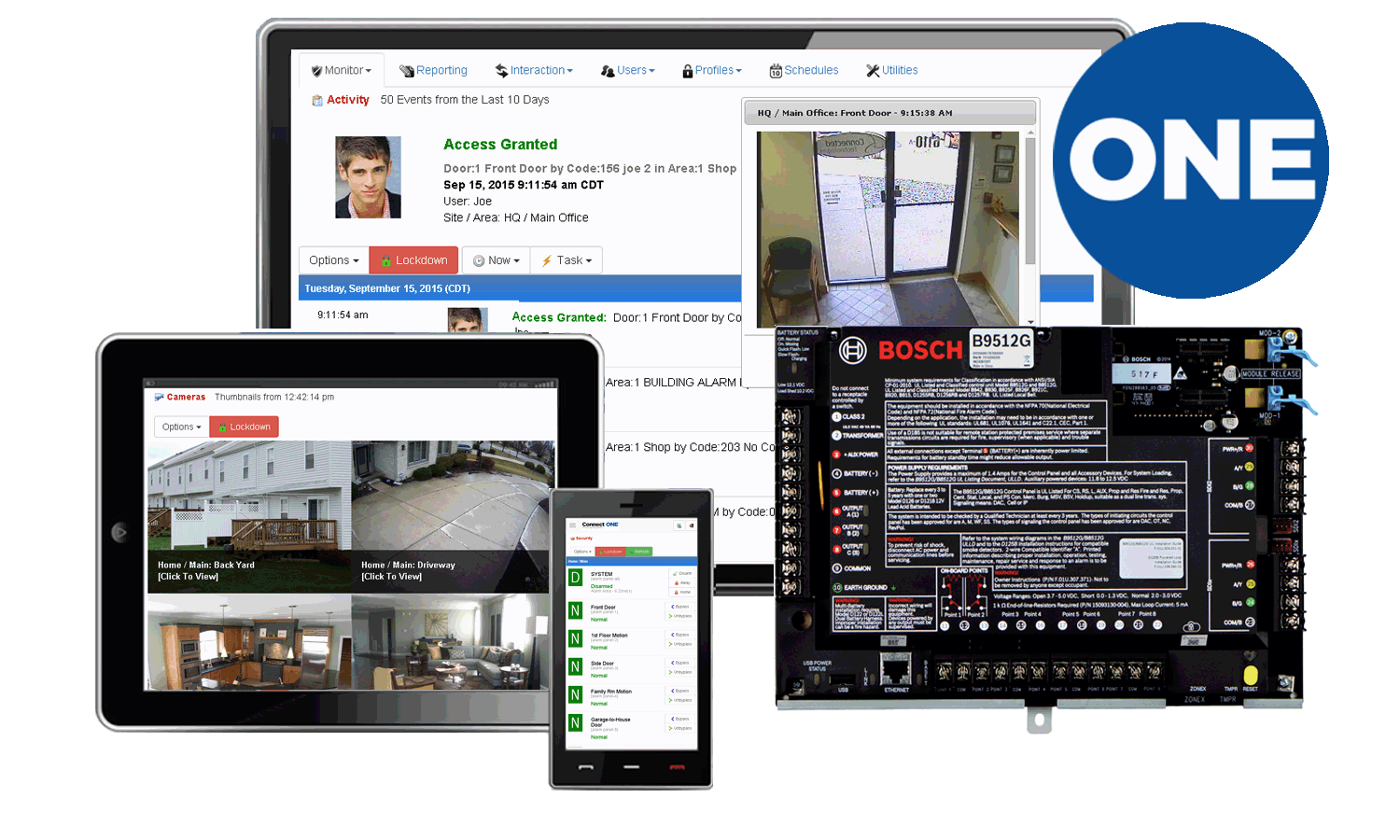 Exciting new capabilities including easier setup and programming for Bosch B and G series control panelsPersistent Cloud ConnectionsCloud connected panels with firmware 3.04 or greater utilizing the Bosch Remote Connect Service will now maintain a persistent connection with Connect ONE. The greatest benefit of this design is that the Personal Notification feature no longer needs to be programmed into the control panel for event reporting to Connect ONE. Now the control panel pushes events to Connect ONE in real-time, previously there was a short delay in receiving events using the Personal Notification method. Another benefit is faster command/action processing (...
[Read More]
September 1, 2017
Code/Card Import Utility Expanded for Bosch B/G Series Control Panels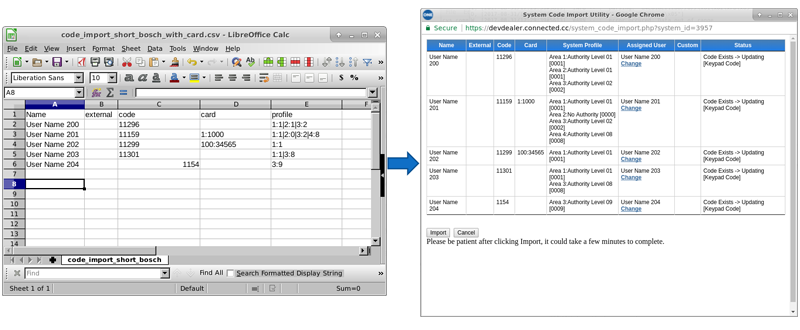 Now you and your customers with Bosch B/G series control panels can upload a list of codes and cards from a comma separated values (CSV) file. The file can include user name, code, card #, external card #, area authority levels, login profile, and up to 5 custom fields.
[Read More]
August 22, 2017
Provide your building and facilities management customers automatic notification capabilities with easy and seamless tracking of service, critical events, and incidents with the new Connect ONE® ticket module [Hide]




Want to become a dealer?
For more information complete the short form to the right. Stop installing software, we'll show you how. Ask about becoming an authorized Connect ONE dealer.
Dealers get a free lifetime testing account for your security business so you can experience the simplicity and better understand how Connect ONE can help your company!