Feature Blog
September 1, 2017
Code/Card Import Utility Expanded for Bosch B/G Series Control Panels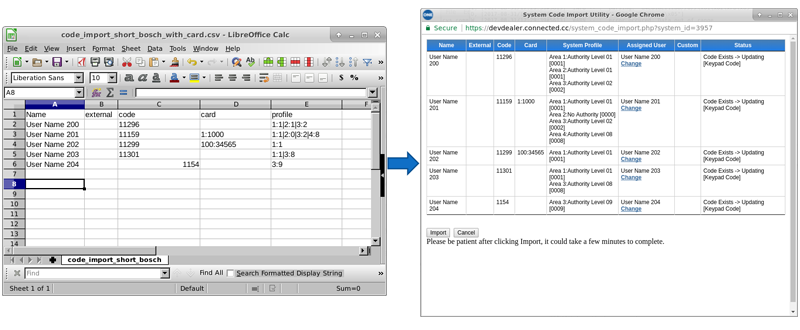 Now you and your customers with Bosch B/G series control panels can upload a list of codes and cards from a comma separated values (CSV) file. The file can include user name, code, card #, external card #, area authority levels, login profile, and up to 5 custom fields.
[Read More]
August 22, 2017
Provide your building and facilities management customers automatic notification capabilities with easy and seamless tracking of service, critical events, and incidents with the new Connect ONE® ticket module [Hide]




Want to become a dealer?
For more information complete the short form to the right. Stop installing software, we'll show you how. Ask about becoming an authorized Connect ONE dealer.
Dealers get a free lifetime testing account for your security business so you can experience the simplicity and better understand how Connect ONE can help your company!