Press Releases
October 15, 2018
OpenEye® and Connected Technologies Partnership Yields Seamless Integration Between OWS Cloud and the Connect ONE® Platform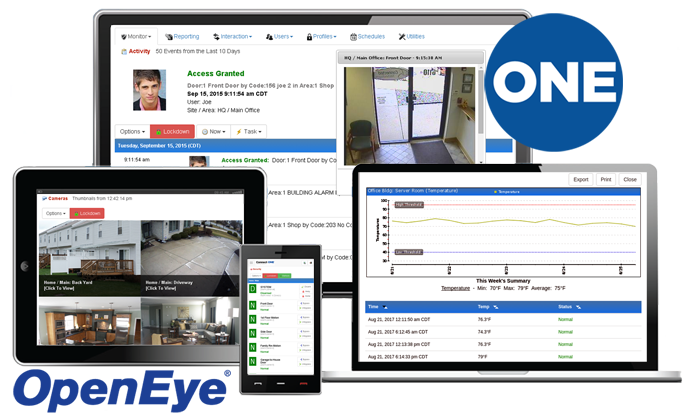 FOR IMMEDIATE RELEASE Security dealers request interface; Open Eye and Connected Technologies listened and delivered Monument, Colo., and Liberty Lake, Wash., October 15, 2018—Connected Technologies LLC, maker of a powerful cloud-hosted security management platform and OpenEye®, an innovator in cloud-centric software solutions for video management, business intelligence and loss prevention, announced an exciting new integration between OpenEye Web Services (OWS) and Connect ONE®. Connect ONE by Connected Technologies is a cloud-hosted integrated security management platform which provides a single user interface to control intrusion, access control, critical environmental monitoring, energy management and video surveillance. OpenEye OWS is an online video ...
[Read More]
July 30, 2018
Connect ONE® and Bosch Partner for Value-Add Services Plus Easier Integrations [Hide]




Want to become a dealer?
For more information complete the short form to the right. Stop installing software, we'll show you how. Ask about becoming an authorized Connect ONE dealer.
Dealers get a free lifetime testing account for your security business so you can experience the simplicity and better understand how Connect ONE can help your company!