News Articles
October 9, 2018
The Connected Cloud -- October 2018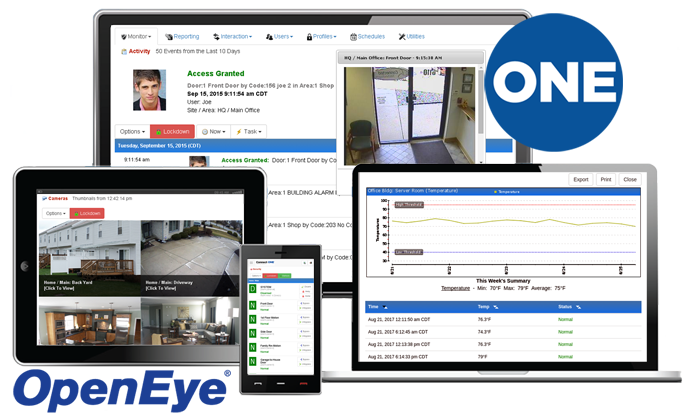 THE Connected CLOUD News, Feature Updates, Webinars, Events & Resources October 2018 OpenEye and Connected Technologies Forge New Technology Partnership Seamless integration is now possible between OpenEye Web Services NVR and Connect ONE® cloud platform.The OpenEye NVR and Connect ONE can be integrated via the OpenEye OWS Cloud. The cloud integration between OpenEye's Cloud and Connect ONE's cloud service eliminates the need to connect to an IP address or to open an inbound port on the end user's network firewall. Once connected, users can retrieve a camera list for quick and easy configuration, view live video, ...
[Read More]
August 7, 2018
The Connected Cloud -- August 2018 [Hide]




Want to become a dealer?
For more information complete the short form to the right. Stop installing software, we'll show you how. Ask about becoming an authorized Connect ONE dealer.
Dealers get a free lifetime testing account for your security business so you can experience the simplicity and better understand how Connect ONE can help your company!