News Articles
August 7, 2018
The Connected Cloud -- August 2018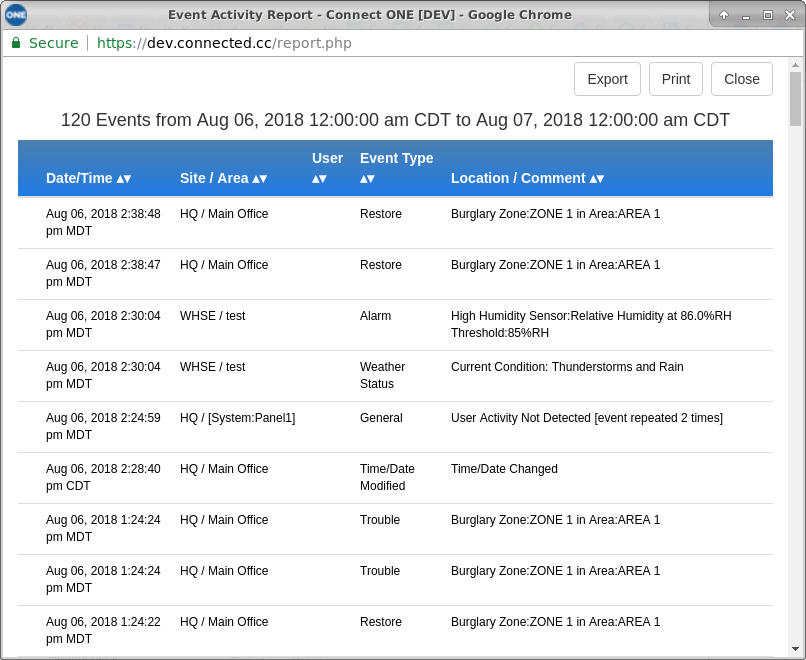 THE Connected CLOUD News, Feature Updates, Webinars, Events & Resources August 2018 NEW - Send Reports at Customized Times A new reporting feature has been added which allows your customer to select the time the report is deliveredWe're happy to announce a requested feature update which brings extend options for your customers. Properly configured security and access reporting is essential to provide the necessary business intelligence.Connect ONE now offers the following report timings: (new in BOLD)Daily - Events: 12am-11:59pm, Delivered: 12am each DayOvernight - Events: 7am-6:59am, Delivered: 7am each DayWeekly - Events: Mon @ 12am- Sun @ 11:59pm, Delivered: ...
[Read More]
June 5, 2018
The Connected Cloud -- June 2018 [Hide]




Want to become a dealer?
For more information complete the short form to the right. Stop installing software, we'll show you how. Ask about becoming an authorized Connect ONE dealer.
Dealers get a free lifetime testing account for your security business so you can experience the simplicity and better understand how Connect ONE can help your company!