Feature Blog
March 26, 2018
Integrated Support for Geovision IP Cameras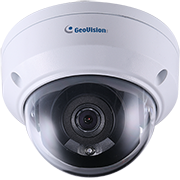 We recently added support for Geovision IP Cameras. These cameras support authentication protection supported in all browsers and in both the Apple and Android Applications.New Time Saving Feature when Configuring IP Cameras Now you can setup multiple cameras within the same device account even though the cameras are assigned to different IP addresses and ports. This is a more convenient option than creating a new device account for each IP camera as was previously required, saving on setup time.
[Read More]
March 19, 2018
Introducing ScanPass Mobile Credential with Auto-Scan [Hide]




Want to become a dealer?
For more information complete the short form to the right. Stop installing software, we'll show you how. Ask about becoming an authorized Connect ONE dealer.
Dealers get a free lifetime testing account for your security business so you can experience the simplicity and better understand how Connect ONE can help your company!